SpotX's inaugural Media Owner Advisory Board (MOAB) was formed in early 2019, with the goal of bringing together respected industry leaders to address critical ecosystem challenges and opportunities. SpotX's "MOAB" meets quarterly to provide a forum for ongoing strategic cooperation on specific topics that have been chosen through group consensus. The board convened in person for the first time in May of this year and discussed insights, challenges and best practices for executing and scaling Programmatic Guaranteed and audience targeted campaigns.
The Media Owner Advisory Board will also go on an annual retreat in Q3, with this year's signature event being held in Sea Island, Georgia. The retreat will offer opportunities for extended working sessions and deeper collaboration, while leaving plenty of time for networking and leisure activities.
Media Owner Advisory Board will open up membership at the beginning of each calendar year, please reach out to Matt McLeggon with any inquiries.
Media Owner Advisory Board
Matt Barnes
Senior director, platform programmatic sales and strategy at Disney
Youssef Ben-Youssef
Head of ad platform at Roku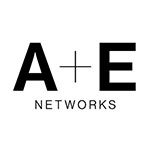 Jason DeMarco
VP, programmatic and audience solutions at A&E Networks
Tyler Fitch
VP of programmatic partnerships at Tubi
Chris Flatley
VP, ad sales at fuboTV
Aaron Letscher
VP, partnerships and programmatic operations at Turner
Marc Mallett
VP, advanced advertising and sales operations at Disney
Raoul Marinescu
VP, revenue partnerships at Pluto TV
Lauren Nestor
VP, partnerships at CBSi
Christo Owen
VP, Digital Platforms at Viacom
Alex Rauchman
Senior manager, digital programmatic yield at Discovery
Ken Ripley
VP Sales at Newsy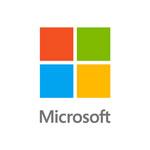 Andre Sevigny
Senior director, monetization at Microsoft
Darren Sherriff
VP, advertising technology solutions, Fox Networks Group
Andrew Tint
Account Executive at Sling TV